The best global organizations are backing us:
We change


the way of doing e-learning.
After 10+ years of working in the e-learning industry and experiencing first hand the key problems in online education, we created Yeira with the goal to democratize the access to the latest generation of technology specialized in e-learning, to help raise the quality of online education at every level and sector of society.
Today, more than 23 countries use Yeira to help their clients, users and co-workers and advance their digital transformation. We proudly count with the most successful e-learning community, dedicated to a positive impact in the life of people by means of education.
We were born digital and global.
We believe that technology can be a key enabler to improve education in a significant way and with that the life of millions of people in the world. At Yeira, we create the future e-learning technology today.
In Yeira we have designed an complete ecosystem to create highly effective online courses: A ready to use online platform (LMS), an authoring tool to create mixed and interactive contents (Author), an online learning community that is specialized in e-learning (YeiraX) and a methodology to design e-learning experiences (EXD Model).
We design products that are centered in the needs of online learning, for administrators as well as instructors and users.
0

+ Usuarios

People trained successfully
0

+ Clientes

Transformed businesses
0

% NPS

Customer Satisfaction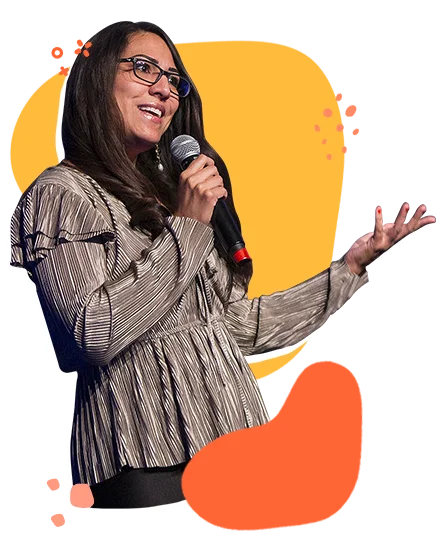 The most successful e-learning community, is in Yeira
"In Yeira we want that more people shine with that they know, we want their courses to engage and transform because improving education is improving all other things, and building the future of mankind."
Adriana Caballero,
CEO & Co-founder
We help elevate the quality of training by democratizing the access to the latest generation of e-learning technology
Small Businesses
For those who don't settle with average and are compromised with online learning that produce results for their clients.
See our plans
Training & HR Areas
For HR and L&D in corporations and universities that are looking for intelligent and innovative solutions and help people transform.
See our solutions
A community

compromised with transformation.
Thanks to Yeira, we have been able to build all of our high specialization Diploma Programs and Courses, allowing our students and teachers to live learning experiences of excellency based on our educative model. We are very pleased.
José Luis Flores
Grupo Avance
Yeira arrived at the right time. It allowed us to dedicate to the production of contents of our certification without missing the business goals, and avoiding large investments to produce a solution. Highly recommendable.
Iván Marchant
Comscore
Yeira has helped us to have a reliable tool, but above all very easy to use for the students as well as administrators. By using Yeira, Aprende UX has been able to deliver the highest value to our courses and have an immediate go to market.
Luis Carlos Aceves
Aprende UX
I chose Yeira due to its friendliness, its features are easy to identify and work with. At Poliedro we develop and execute learning strategies supported by technology, and because of that it is of key importante to have allies that provide dynamic solutions.
Diana González
Poliedro
With Yeira and its authoring tool Bloom, we keep our students engaged and willing to learn more. Highly recommended.
Juan Úrsul
UNAM






News
The latest in our Blog